Institution guide
Fantastic access from Naha Airport.
Experience impressive events at a world-class unique venue.
Valley of Gangala

Cave Cafe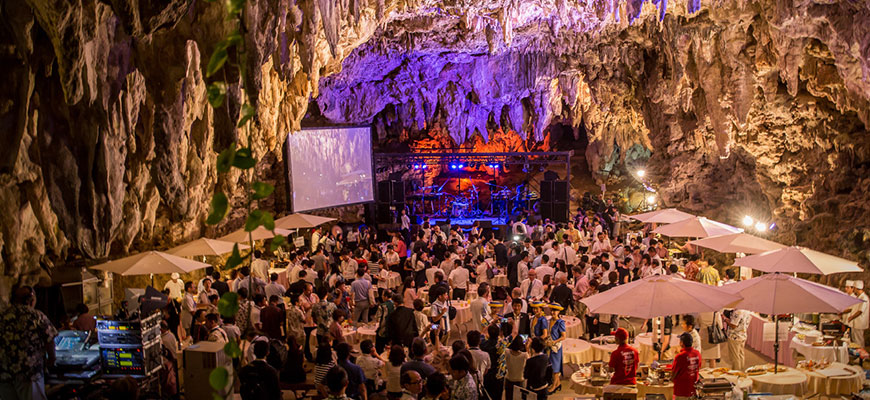 A variety of M.I.C.E. needs catered for in one location with the combined strengths of two facilities.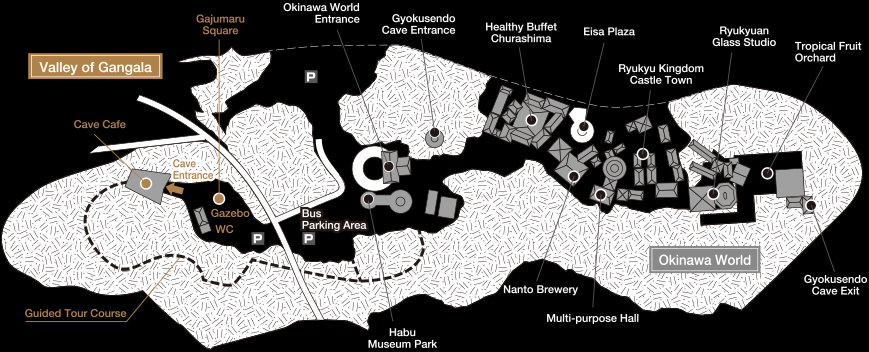 Valley of Gangala
A spread of natural forest covering a valley created by the collapse of a limestone cavern.
A miraculous space the size of 45,000 m2 created by nature and a succession of hundreds of thousands of years.
The entrance to the valley features the Gajumaru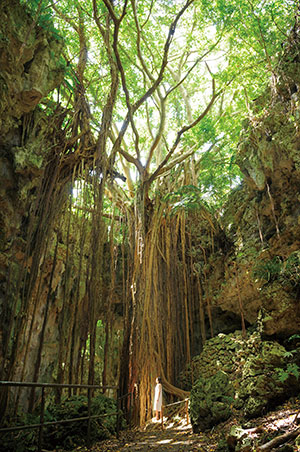 The Valley of Gangala, where you can get in touch with the secrets of Mother Nature
A valley created by nature and the progression of hundreds of thousands of years after the collapse of a limestone cavern. Beyond the Cave Cafe at the entrance lies a spread of natural forest the size of 45,000 m2 with a roughly 1km walkway that meanders through it. Enjoying a guided tour before your party will help convey to you the location's value and enhance the special feeling you get from the venue.
[Sakitarido Site (Cave Cafe)]
In 2016, fish hooks were unearthed from a geological formation dating back 23,000 years, making them the oldest in Japan. Other finds that have rewritten history in recent years include the discovery in 2013 of the oldest pottery shards in Okinawa (dating back 9,000 years), and the discovery in 2012 of Okinawa's oldest stone tools (dating back 14,000 years). Excavations continue in this space that was used by people throughout a variety of ages, from ancient times to the present day.
Welcome Drinks in a Natural Foyer
Located at the entrance to the Valley of Gangala, Gajumaru Square features a gazebo and functions as a natural foyer where guests can gather before parties. Welcome drinks and aperitifs can be prepared if desired. The area can also accommodate a maximum of 500 people for a variety of ceremonies or garden parties. *Event tents can also be ordered separately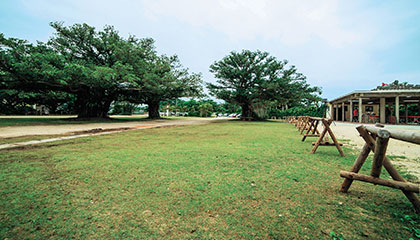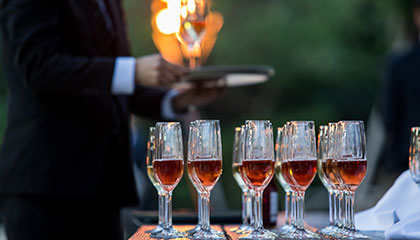 Experience all of Okinawa's history, culture, and nature at Okinawa World
Created over a period of 300,000 years, Gyokusendo Cave is a beautiful natural formation stretching into the depths of the Earth. Emerging from the depths of the cave above ground, you will see a tropical fruit orchard and a castle town from the period of the Ryukyu kingdom with reconstructions of traditional houses, where you can enjoy workshops featuring traditional handicrafts. The Super Eisa is a lively show showcasing an arrangement of traditional performing arts, while the venomous Habu snake show will make you laugh at the Habu Museum Park. There is a full range of facilities, including a small brewery making Habu liquor and craft beer, a restaurant with a focus on Okinawan ingredients, and a cluster of stores selling souvenirs. It is a prominent tourist theme park you can enjoy before your party. (Located 2 minutes' walk from the Valley of Gangala parking area)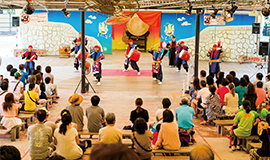 Eisa Plaza
A permanently installed tent and outdoor stage are located in the centre of the park, and can be used for events and ceremonies.
(Capacity: Max. 500 people *Please enquire for event times)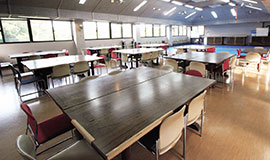 Multi-purpose Hall
A maximum of 180 people can enjoy various activities, including handicraft workshops and lectures.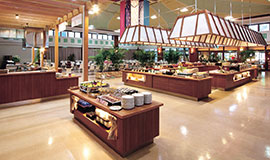 Healthy Buffet Churashima
A healthy buffet focusing on Okinawan ingredients, including island vegetables and fish from coastal waters.
(Capacity: 400-person maximum)
Access Information
Address 202 Tamagusuku Maekawa, Nanjo City, Okinawa, Japan 901-0616